Real Customers,
Real Results.
Real REVIEWS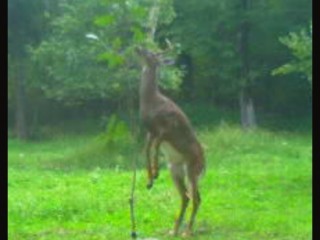 Today was the first I had ever used this. Within 90 minutes of me walking away I had a buck coming up and going nuts over it.
John Nonnemacher Jr
This stuff is amazing after a couple of days does and bucks are killing it I've drawn in so many deer not even funny thanks Hodag I been telling my buddies about it there all buying their system nexts !!
Mike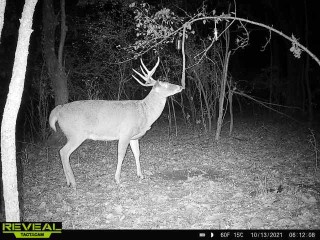 Placed the hemp rope out soaked in scent on October 11, 2021. My target buck had disappeared for 2 months and showed himself on October 13 smelling the hemp rope. On October 29th, my 51st birthday at 9:24am he took a dirt nap. He had a live weight of 230 lbs, dressed out at 184 lbs, after 60 days he had a score of 141-2/8", for this area of NJ he is a big buck being this is area is all rolling hills, deep woods with no farms
Joseph Bonadio
Email Hodag about an issue I had and Dan not only took care of it, but included a hand written note in my order. The fact, that the time was taken to include the hand written note speaks volumes. It is so rare to have this kind of experience with online companies these days. Keep up the good work HODAG.
Richard Smith
This stuff is excellent! Used it last season and it was nice. Put some out this season and HOLY MOLY! I had no idea bucks this size were in my own backyard.
Franklin Myrick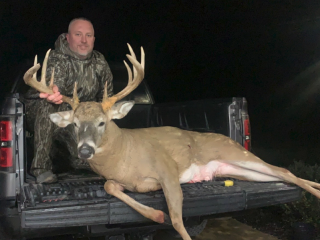 I've used the Licking stick a few times, put it out one year and had great pictures till a combine cut the stick off lol. This year, I had a buck hanging close to bedding but was daylighting in October. Put this out in a scrape line on the edge of a woods about a week before a cold front and then I waited till the right wind. I let the arrow go with his nose on the branch.
CJ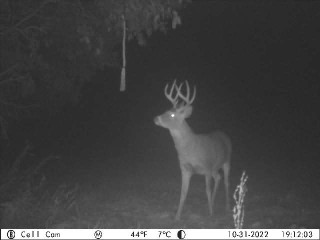 Been up less than 2.5 hours. I'd say it definitely gets there attention.
Mike Unser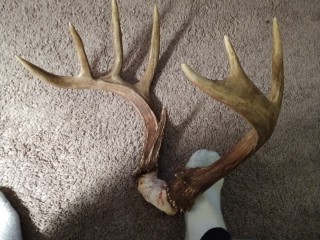 I purchased this stuff last year and within 2 days they was turned the branches up I bought the whole kit with the spring it worked awesome the first day of gun I killed a 11 pointer right side of the base was four and a half inches around left side was 5 in round was a great deer this year I've put some out again in two places and within two days they was tearing the tree up this stuff is amazing I will keep on buying it and everyone else that hunts should too
Perry Beach
I've had really good luck with the rope systems. One they were wearing out almost as soon as I put it up. The other I had to move a couple of times and now they wear it out. The locking stick was a little problematic. Sand is 70 feet deep where I hunt, so I cut a 4 foot 10 inch diameter log and cut a flat on one side of it. Dug a trench, laid the log in it flat side up and used big lag screws to attach the plate. It's about 2.5 inches below the surface. Works great!
David Downey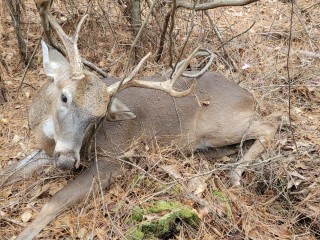 This stuff is amazing. I've been watching this one buck for several seasons and could not get out in shooting light. Four days after putting out the rope system he walked out like he owned the place. Went straight to the rope and played with it a few minutes. When he walked away I got him. 190lbs six with a 29 inch spread. Thank you Hodag.
Clyde Stokes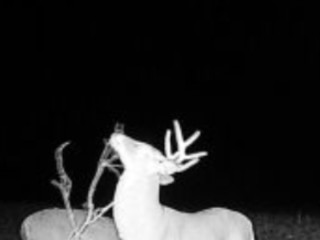 Placed it in the field at 4:30. Had deer on it most of the night and even tore off some branches and made a scrape under the limbs.
Awesome product. Recommend this to every deer hunter. Plan on using more of their products.
James Birmingham
I came across the Hodag Licking Branch system on YouTube a few yrs ago. I am an avid archery deer hunter and also a licensed Nuisance Wildlife Trapper in IL. I use lure at times in order to enhance my set ups. I was keenly interested in the Licking Branch system knowing how well lure can work. I was even more intrigued by the fact that no gland or urine was used. I went ahead and order a couple. I set them out 30yds out from a tower stand and a hay bale blind and set up trail cams. Within a day or two I had dozens of deer showing up at these set ups. Does with and without fawns. Shooter bucks and smaller bucks. Some were repeat visitors and others were newbies. I was AMAZED! Last 2 yrs I have deployed this system. The deer keep hitting the branches so much that before the season is over there's nothing but a stick left, AND THEY KEEP HITTING IT! Do yourself a GIGANTIC favor and deploy this system. You won't regret it. WELL DONE HODAG TEAM ! ! !
Jerome Landry
I became aware of this product in summer of 2020. I wasn't skeptical after watching videos and reading reviews. I was impressed with the ingenuity and trial and error. So, bought 2 upright kits and put them out in Sept 2020 within 30 yards of elevated ghillie blind and a mobile ghillie ground blind. Set up my trail cams and was blown away with the amount of does and bucks that were hitting them. I left them up all season. The deer were still actively working them when only a busted up stick was left . Do not hesitate to deploy these. They are UNBELIEVABLE! THANKS HODAG TEAM!
Jerome Landry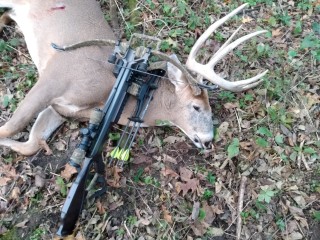 A friend of mine in Missouri told me about your product . I put it out a few weeks ago . First afternoon in the stand and the very first deer to walk into range was the biggest buck of my life standing directly over the stick .
Daniel Hyde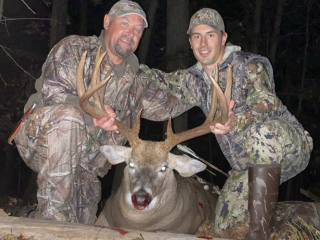 Last Sunday I had him at 80 yards and ran out of daylight. Friday night I had him at 5 yards but couldn't get a shot...too many eyes and noses to chance spooking him. Both nights sitting on bean plots. But as preparation and opportunity would have it he came to check out the Hodag licking branch with 10 minutes to spare last night. He didn't quite make it to the branch. If you don't have one, you're missing out. I've had mine for 2 years, and back to back results.
The Licking Stick/branch is the coolest thing since the rage broadhead andtrail cams to pattern the big boys.
Dan Detert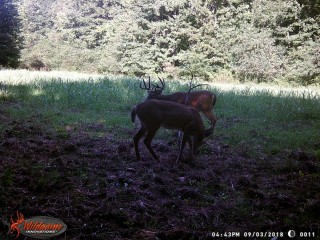 Not gonna lie, had been using this stuff since the end of July with no success then BAM!!! Now they come every other day. Can't wait til the season opens & that grand day.
Brandon Harris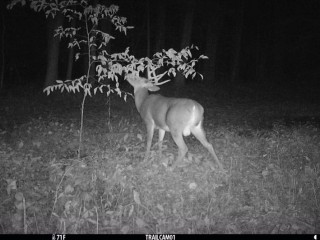 Put this is out two weeks ago and the deer went right to it. There are plenty more pictures that I have, couldn't be happier with this product.
Josh Brooks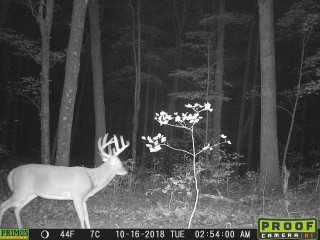 This system is the real deal. I was nervous and very hesitant. But let me tell you I am glad I did. I got 49 photos in 48 hrs in a spot that usually only produced 6 or 7 a day. it took me 10 minutes to set up. I love it and will be purchasing another one.
Jason Carroll
Such great customer service! I forgot to move my setup and the brush mower ruined some parts. I contacted them asking for a replacement coil and they sent a full new setup to me for free! Really great communication and fast shipping. #SupportSmallBusiness
Skye Adeline Goode
We put out a licking stick setup and within a day we had multiple bucks visiting and using it! We also didn't receive 2 stakes so we contacted them and had them withing 4 days! Absolutely great people to deal with. If you are on the fence about this product, get off of it and buy it!
Jeremy Behnfeldt
I placed one of these in a small field where I have a ground blind set up. I set the licking stick up around noon and decided to sit in the blind that same evening to see how the deer reacted to it. I had a total of five does come through the field that evening and three of the five worked the licking stick. It hadn't been set up for 4 hours and the deer were using it like it was the natural thing to do. I was pretty impressed to say the least. I've had several bucks in this area as well, I can't wait to check the cams and see how they take to it.
Chad See
My son swears by them They have it chewed up or busted off Keep coming back Just base left
Ron Vollmer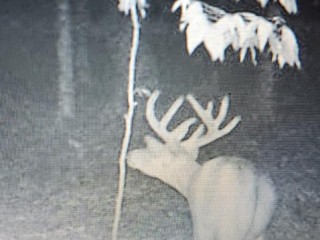 Off to an incredible start scouting this season thanks to HODAG. Every stick I have out has multiple large bucks checking it out. My hit list is growing every week. This is by far the best tactic I have used in over 20 years of hunting to inventory deer.
I had a question about my shipping, I called them before their business hours, I received a call as soon as they opened up. Not only did they call me back and answered my question, the customer support I received from them on other install questions I had was exceptional. These people simply want all of their customers to have a better hunting experience. Being able
to physically talk to someone from their company about my questions really went a long way. I can not wait to install them and see the results!
Chris Giraudin
Was questioning whether to order the licking stick because of so many fake products out on the market. I can tell you this product 100% works. Set the licking stick system out and within 3 days deer were all over it, including bucks that have not been on trail cam before.
Trenton Kehrmeyer
Over 1498 photos of bucks and does in one month checking out the licking stick. I have never seen so many deer on camera near my stand. My dad and brother are so jealous and I am loving it. I set this up with my 3 year old on Labor Day and did not check the photos until October 1. So excited for the 2019 season.
Tommy Clark
I got one of these two weeks ago. I put it out first of October and I have trail cam pics of deer hitting it every day. Was skeptical of it and even more of where I put it. But let me tell you it is for sure doing what it was advertised to do. Could not be happier with it.
Jake Cannady
Bought it today and put it out,wow with less then one hour I had three bucks one of which was a shooter and the biggest on a property so far this year. I thought it was a bunch of bs but sense I got home after what I seen tonight I have called all my buddies to try this stuff out.
Andrew Martenson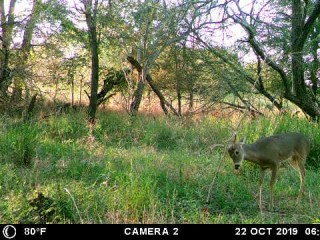 This thing works for sure! Now that the rut is starting to gear up, I'm betting there will be even more action on it. Does have been hitting it pretty hard recently. This evening a buck stopped to make a rub on it.
Matt Clark
Bought the Hodag Licking Stick back in mid Oct but I have to to say I was very skeptical! Well, that's NOT the case anymore!! Got one put out on a Tues and decided to check it that Fri when I was out there hunting. Was blown away with how quickly the bucks in that area took notice of it. 10 different bucks had taken to it in just 3 days and have coming back ever since. Needless to say I quickly ordered another for my other hunting spot and another for my nephew for Christmas!
Kelly Schmitt
Put them out and they really work. I put them out october 1 and have had activity throughout the season so far. its november 8 and they are still working the sticks!
Tom Szakelyhidi
I have one of these in every food plot and a few set just off runs. i get so many beautiful pictures of deer. really happens to inventory whats around. I started using the hemp rope for scrpes last year as well and the bucks were all about it!
gerald
Awesome product! It was shipped incredibly fast and it it easily installed! It's the perfect tool to get deer where you want them. It's user friendly and extremely durable. You can't go wrong here folks!
Beau Seabourn
This company and Jeremy Moore are nothing but class. I bought a couple of his licking sticks last year. He answered all my questions very quickly and thoroughly. I highly recommend this company and their products!
Rian Bauer
I purchased two licking sticks bases to place in two of my food plots to draw the deer in closer to my stand locations. I set up trail cameras on both of them and within 1 day I had several deer hitting the licking sticks. Great product and I would highly recommend it to anyone that is trying to get deer in a food plot closer to where your stand location is to get that 20 yard shot they are looking for.
Jake Sandbo
Just buy it. It works and you won't be disappointed.
Nick Ackerman
These are a game changer! I have put one in every plot. The number of deer that use these is unreal. It's works for so many great things. In a plot it gets the deer to the perfect shooting lane and it draws deer in for a great way to Inventory what you have on your land. One of the best new Hunting products in a long time!
John Ford
I just have to say that the licking stick company has gone above and beyond to help me out! I had ordered one of their products and the shipping got all messed up and the package didn't get to me due to an address issue...(my mistake)... It turns out that the package got sent back to them "the sender", and was waiting for pickup at their local post office. They not only went and picked up the package, but also paid the extra shipping cost for me that was needed in order to get the package back so that they could send it back out to me! Their customer service was second to none! Very very helpful and kept in close contact with me. Thanks again! I will definitely do more business with them in the future!!
Austin Sanders
This is just one day's worth of activity at 1 of 5 licking stick sites I have out. I knew the product would work but I didn't expect this much activity this quickly. I'm a believer and you should be too.
Michael Patterson
I placed one of these in a small field where I have a ground blind set up. I set the licking stick up around noon and decided to sit in the blind that same evening to see how the deer reacted to it. I had a total of five does come through the field that evening and three of the five worked the licking stick. It hadn't been set up for 4 hours and the deer were using it like it was the natural thing to do. I was pretty impressed to say the least. I've had several bucks in this area as well, I can't wait to check the cams and see how they take to it.
Chad See
Ok! I bought 2 baseplate and springs and 4 bottles of the scent. I told my girlfriend it's probably just another gimmick and just attract the hunts! So! I put them out scented the tree limbs up and put up trail cameras. A week later I went back and pulled sd cards and resented. After reviewing the pics about 300 of them and probably 90% were of deer smelling, licking, and rubbing the limbs!!!! I would never endorse or put up a review if I wasn't a firm believer in the product! We had deer on the product 1 hour after putting them out! Highly recommended!!!!!
Shane Lopshire
Less then 24 hours of set up deer are going crazy over this thing... What a simple great idea. Highly recommend this product.
Wes Doan